Long-distance moves may be difficult and complex, requiring careful preparation and execution. It's important to consider the services that may make your long-distance relocation as easy and stress-free as possible, whether moving for a new career, beginning a new chapter, or seeking new chances. In this piece, we'll look at six crucial services you should consider before moving far away.
Table of Contents
Professional Packing Services
Packing up all your belongings might be one of the most difficult and time-consuming activities when moving a great distance. Professional packing services might truly save your life in this situation. In addition to saving you a lot of time and effort, experienced packers also provide knowledge that guarantees your valuables are packed securely and effectively. They carefully organize everything to make unpacking at your new location a snap. They utilize premium packing supplies and methods to safeguard delicate objects. Professional packing services stand out because of their focus on detail. They are adept in packing and wrapping products of various sizes and forms, including strangely shaped furniture and fragile glassware. This degree of care significantly decreases the danger of damage during shipment.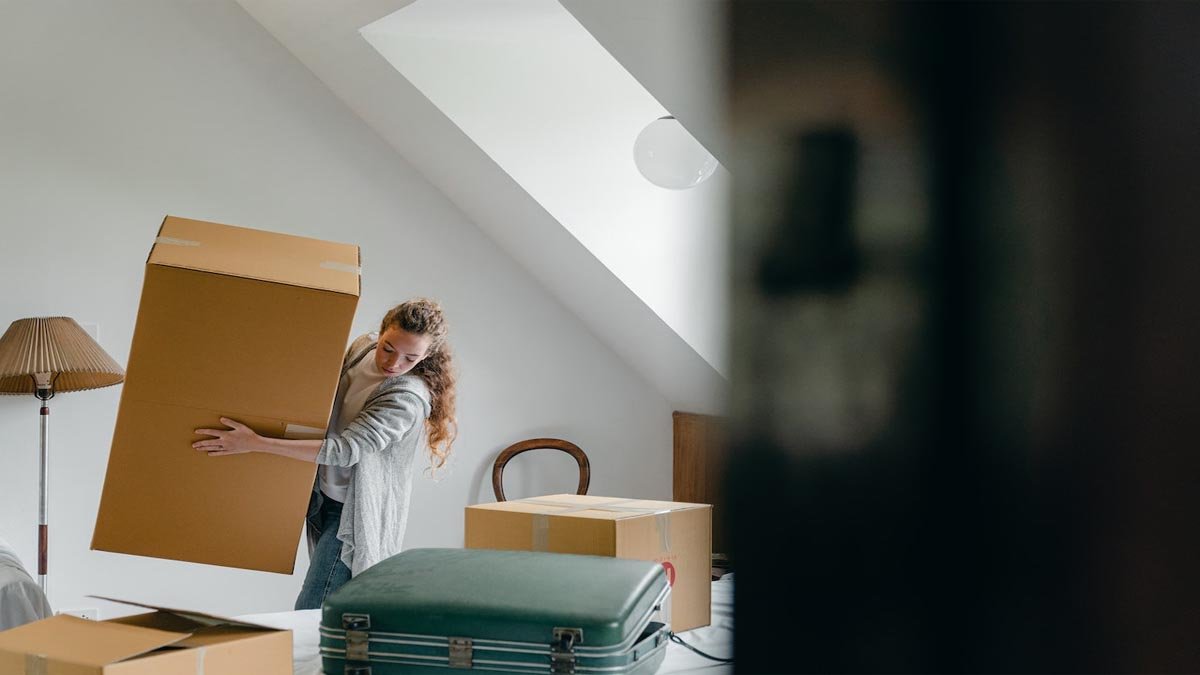 Full-Service Moving Companies
Full-service moving firms are like the moving industry's superheroes regarding long-distance moves. These businesses provide all-inclusive solutions that take care of your relocation from beginning to end. Hiring full-service movers may end the strain and agony of packing, loading, transferring, and unloading your possessions. Full-service movers provide several benefits. They provide a committed group of knowledgeable movers who will carefully deconstruct and reinstall your furniture while taking care to prevent any damage. They organize the logistics of packing your belongings and ensuring their safe delivery to your new residence.
Vehicle Transportation Services
Vehicle transportation services might be a game-changer if you have many cars moving a long distance. These specialist services concentrate on relocating your automobiles, motorbikes, yachts, and other vehicles. You may depend on experts to handle the logistics rather than taking each car on a cross-country road trip. Transport vehicle services provide a range of transport choices, enabling you to select the one that best fits your budget and your vehicle's requirements. While enclosed carriers offer additional security for high-value or vintage automobiles, open carriers are a more affordable option for most vehicles. Whatever option you decide upon, automobile transportation services guarantee that your vehicles will reach their new location promptly and securely.
Storage Facilities
Complex logistics are sometimes required for long-distance movements, which occasionally necessitates short-term storage. Storage facilities may be helpful in these situations, whether you're downsizing or moving between residences. You may keep your stuff in these facilities' safe, climate-controlled storage containers for a short while. Storage facilities are perfect in a variety of circumstances. You could need a location to store extra furniture and possessions while you wait for your new house to be finished or while you downsize and need a place to keep your old home's furnishings.
Specialty Item Handling
Not every item is created equal; certain things need special consideration when moving a great distance. Specialty item handling services excel in this situation. These services are designed exclusively to transport priceless or fragile things that require special care. Consider pianos, expensive artwork, antiques, big-ticket items, and more. Specialized movers have the knowledge and tools to guarantee these objects' safe packing, loading, and transportation. To preserve your priceless goods during the voyage, they could use climate-controlled vehicles, special padding to avoid damage, and bespoke crates for fragile objects. You may feel secure knowing your most priceless and delicate belongings are in good hands with specialized item handling services.
Customized Moving Plans
Each long-distance migration has different needs, difficulties, and considerations. Relocation firms that offer specialized relocation plans can help in this situation. These businesses collaborate closely with you to develop a relocation strategy that fits your requirements, schedule, and budget. A personalized moving plan ensures that your long-distance relocation is as effective and stress-free as possible, whether you need assistance with packing, furniture disassembly, or expert handling of fragile and precious things. You may experience an easy adjustment to your new home by having the moving process customized to meet your specific needs, with all the logistics handled by experts who are aware of your situation.
Conclusion
In conclusion, it's critical to research the variety of services accessible to match your unique needs while organizing a long-distance relocation. Options to think about include expert packing services, full-service movers, car transportation services, warehouses for specific item handling, and specialized moving schedules. You may simplify your long-distance relocation and guarantee a seamless transition to your new home by choosing the services that best suit your needs.