It is the innate human desire to look beautiful and young, and since ancient times, humans have strived to preserve the agility and appearance associated with youth. While it is impossible to stop or reverse the biological clock, modern sciences have helped humans develop ways to retain their youthful skin and maintain their appearance.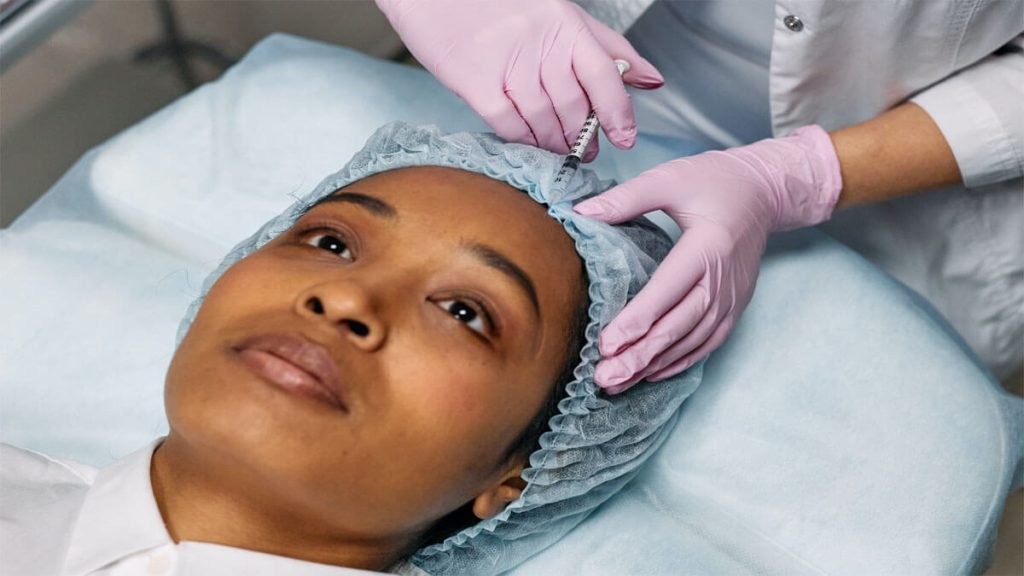 This article takes a look at some of the most advanced anti-aging treatments and procedures prevalent today. These procedures and treatments are mostly aimed at rectifying the problem areas to enable individuals to revive their skin's youthful appearance and help them feel good about themselves.
Botox Therapy for Reducing Wrinkles
While prevention is the best strategy to delay or prevent the signs of aging, it may not always be possible. Thanks to the latest anti-aging treatments and procedures, like Botox, restoring and maintaining your natural beauty is now possible. Botox is a botulinum toxin-based neuromodulator injected into the skin to get rid of the glabellar or frown lines, mostly at the corner of the eyes between the eyebrows or around the mouth. Botox tightens the muscles in the area, making the skin look supple. Botulinum toxin is also sold under other brand names like Dysport, Xeomin, etc., but Botox is the most popular. The effect may last for around three to four months.
Laser Treatments for Skin Rejuvenation
Laser skin resurfacing or laser treatment is a non-surgical procedure whereby the practitioner uses a special laser light to stimulate the growth of new skin cells. It improves skin texture and appearance removes dark spots and, wrinkles, and other imperfections. This procedure comprises a series of treatments over a few weeks for successful results.
Micro-Needling for Skin Revival
Micro-needling is a popular non-surgical treatment that reverses signs of aging by boosting collagen that is lost over time. It is a quick process usually done via PRP (platelet-rich plasma) that can help make the skin more firm, supple, and smooth while reducing wrinkles and enhancing skin tone. The effects of micro-needling may last around nine to eighteen months.
Dermal Fillers for Skin Restoration
Dermal fillers are intended to make the skin look smoother and younger. They are versatile and serve different benefits according to their application. For instance, when applied to the cheeks, they can contour and give more definition to the jawline and restore the volume in the cheeks. Similarly, when applied to the eyes, they can help remove the crow's feet or the lines forming at the corners of the mouth and can also help improve the appearance of bags under the eyes.
Chemical Peel for Instant Brightness
Chemical peels are a small non-invasive treatment whereby acid is used to remove the skin's outermost layer to make the skin look fresh and brighter while reducing age spots and wrinkles. The skin stays sensitive for a good two weeks after the process. Moreover, you may also require a few sessions to get the desired look and feel, depending on your skin condition and type.
Cosmetic Surgery for a Prolonged Effect
All the treatments mentioned up till now are non-surgical and minimally invasive. However, these procedures are effective but to an extent only, and their effect is mostly short-lived, requiring you to get the procedure done again once the effect wears off. Moreover, the frequency of these treatments may have to be increased over time as your age advances. This is not only tiring but can also be costly.
In this case, a cosmetic surgical procedure may be a more viable option. For instance, you can get a mini facelift to improve your dropped cheeks or uplift the skin on your chin or jaws for a more defined look. You can also remove marionette lines, loose vertical bands, or necklines to achieve much smoother skin. Compared to treatments like Botox, laser, or fillers, a mini facelift will last much longer and may hence prove to be more cost-effective.
Conclusion
If you are considering getting an anti-aging treatment or procedure, you can pick one depending on your requirement or preference. When choosing between a non-surgical or surgical procedure, you must weigh the pros and cons of both and evaluate your options based on what will suit you more.
While non-surgical treatments are small processes requiring little time and are non-invasive, they have a smaller window of an effect, and as you age, you may find yourself getting the process done more frequently. In that case, you must evaluate whether a surgical procedure may be a better option.