When it comes to home improvement or construction projects, it is critical to choose the right contractor. The workmanship and quality of the contractor you select can significantly impact the outcome of your project. A reputable and skilled contractor can transform your vision into reality, ensuring that your investment is well worth it. On the other hand, making the wrong choice can lead to subpar work, project delays, and budget overruns. Here are five tips to help you select a contractor who values craftsmanship and quality.
Table of Contents
Research and Verify Credentials
The first step in your quest for the right contractor is to research and verify their credentials. Start by checking for proper licensing and insurance. Ensure that the contractor holds the necessary licenses to operate in your area and that their insurance covers any potential accidents or damage during the project. This provides protection for both you and the contractor.
In addition to licensing and insurance, request references from the contractor. A reputable professional should have a list of past clients willing to vouch for their work. Contact these references and inquire about their experiences with the contractor, including the quality of work, adherence to timelines, and communication. You can also look for online reviews and ratings to gauge the contractor's reputation.
Another important aspect you will want to look for in a contractor is if they have the materials you are wanting at their disposal. If you want specific materials, such as James Hardie siding in Denver or wherever you live, then you will want to choose a contractor who has these types of materials and knows how to install them properly.
Assess the Portfolio
A contractor's portfolio is a window into their past projects and craftsmanship. Request to see examples of their work that are similar to your project, whether it's home remodeling, landscaping, or construction. Examine the portfolio for the quality of work, attention to detail, and the use of high-quality materials. Make sure the contractor's previous projects align with your expectations and standards. If possible, visit some of the completed projects to see the work firsthand. A contractor with a strong portfolio that aligns with your vision is more likely to deliver the quality and craftsmanship you desire.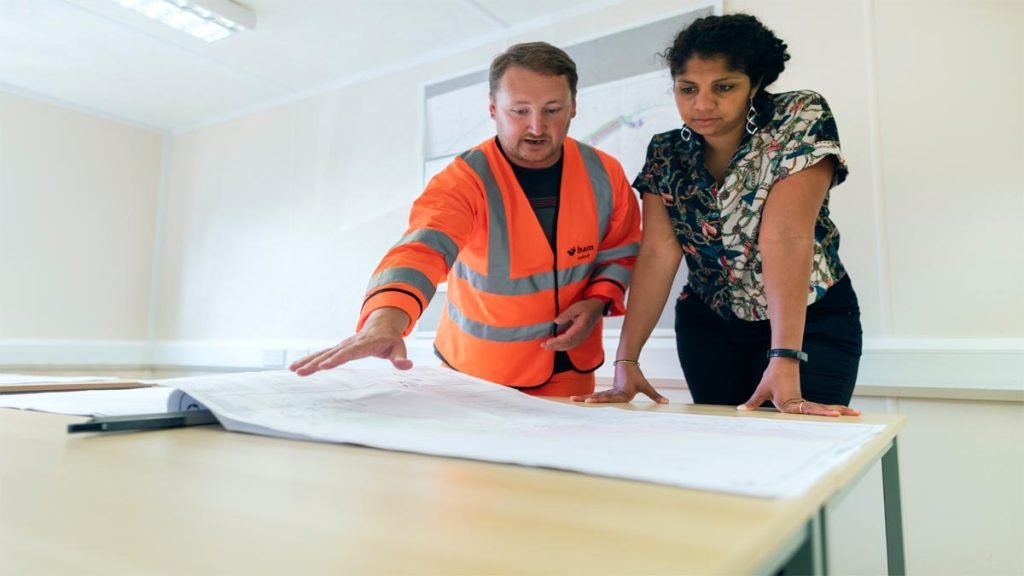 Get Multiple Quotes
Once you've identified a few contractors with strong credentials and portfolios, request detailed quotes for your project. Ensure that each quote itemizes the costs, including materials, labor, and any additional fees. Having multiple quotes will give you a sense of the market price for your project, helping you avoid overpaying or underpaying for services. When reviewing the quotes, be wary of unusually low offers, as they may indicate the use of inferior materials or a lack of experienced labor.
On the other hand, extremely high quotes could be an attempt to overcharge you. Choose a contractor whose quote falls within a reasonable range and aligns with your budget. However, remember that price is not the sole factor. It should be considered alongside other factors like the contractor's reputation and your assessment of their work.
Communication and Compatibility
Effective communication between you and the contractor is crucial to the success of your project. From the initial consultation to project completion, assess how well the contractor communicates with you. Are they responsive to your questions and concerns? Do they take the time to understand your vision and goals for the project? Clear and open communication is essential for making informed decisions and ensuring that the project stays on track.
Contract and Warranty
Before finalizing your decision, carefully review the contract provided by the contractor. The contract should outline all the project details, including the scope of work, timelines, payment schedule, and any warranties offered. Pay close attention to the warranty terms, as a contractor who stands behind their work with a solid warranty demonstrates confidence in their craftsmanship and quality.
If there are any unclear or vague points in the contract, seek clarification from the contractor. Ensure that everything is in writing to avoid misunderstandings or disputes later on. It's also a good practice to consult a legal expert or construction attorney to review the contract, providing an additional layer of protection for both you and the contractor.
Conclusion
Choosing a contractor for your project is a critical decision that can significantly impact the quality and craftsmanship of the final result. By following these tips, you can make an informed choice that ensures your project is executed with the utmost professionalism and quality. Craftsmanship and quality are not negotiable when it comes to your home or construction project. The right contractor will help you achieve your vision with excellence. Investing time and effort in selecting the right contractor now will pay off in the long run and help to ensure your project's success.