For small companies hoping to stand out in the digital sphere, podcast marketing services have become crucial allies. This article will look at how these companies are essential to supporting the expansion and success of small businesses through podcast marketing.
Table of Contents
1. What are Podcast Marketing Companies?
Let's start by defining what a reputable podcast advertising agency is. These specialist firms are pros at using podcasts as a variety of marketing strategies. They collaborate with businesses to plan, create, and carry out podcast marketing campaigns that perfectly match the company's objectives and appeal to its target market. They have extensive knowledge of the subtleties of podcast marketing; thus, their experience goes much beyond simple podcast creation.
2. Tailored Podcast Marketing Strategies
The creation of a carefully crafted marketing strategy is one of the biggest benefits of collaborating with a podcast marketing agency. These tactics are rigorously tailored to the particular requirements and goals of each small business; they are not universally applicable. The agency meticulously analyzes the competitive environment, thoroughly researches your sector, and probes into the specific preferences of your target audience. The agency can create a podcast marketing strategy that differentiates your company and is exactly in line with your brand identity or long-term goals, thanks to this all-encompassing approach.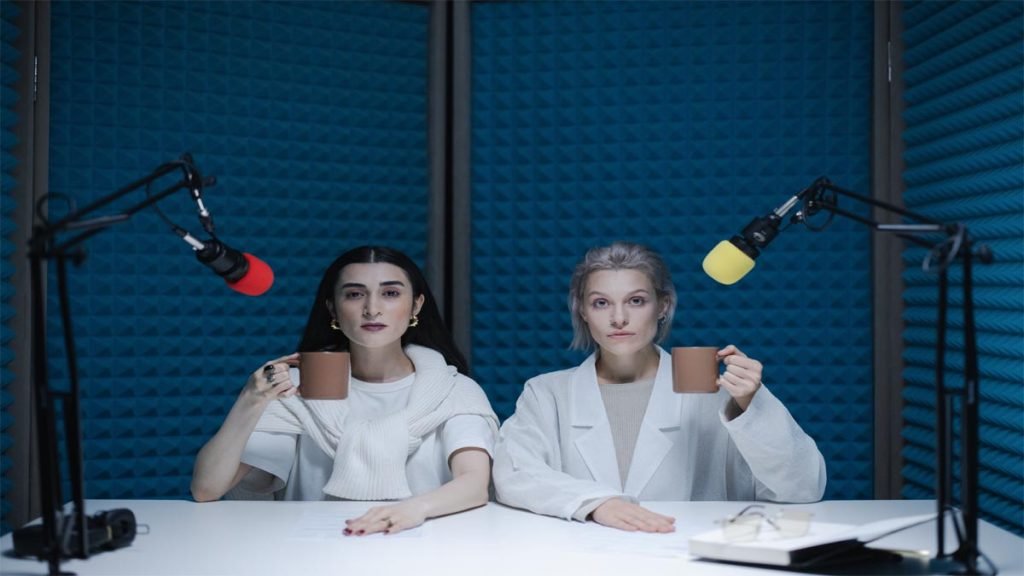 3. Leveraging Established Podcast Networks
In the podcasting sector, marketing companies for podcasts frequently have vast and well-maintained networks. Their network includes podcast hosts, producers, and influencers who have a big effect on the world of digital audio. Small firms have a significant edge because of this network. It makes it much simpler to land desired guest spots on well-known podcasts or to develop advantageous sponsorships. As a consequence, you have a simple way to reach out to existing podcast listeners, rapidly boost brand awareness, and get in touch with new clients who are already interested in your specialty.
4. Quality Content Production
It may be difficult to produce high-quality podcast material, especially for companies with little resources and no prior knowledge of the podcasting industry. The experienced team members and cutting-edge tools available from podcast marketing organizations, however, guarantee that your material is not just captivating but also immaculately finished. The result is material with expert audio quality and a skillful narrative that captivates listeners. This caliber of manufacturing greatly improves your brand's perception and reputation within your target market, encouraging credibility and trust.
5. Maximizing Return on Investment (ROI)
Small businesses sometimes have limited resources, so they must maximize every marketing dollar invested. Agencies that sell podcasts are experts in maximizing Return on Investment (ROI). They carefully monitor key performance indicators, or KPIs, and offer important information on the most effective podcast marketing techniques. This data-driven strategy allows small businesses to decide wisely and strategically about their marketing initiatives, guaranteeing that every dollar invested yields the most return.
6. Expanding Brand Reach and Awareness
In a congested digital marketplace, podcast marketing companies excel at extending a small company's brand reach and exposure. These agencies give avenues to a larger audience, whether by landing guest appearances on well-known podcasts in your industry or starting your podcast series. Podcast marketing companies help to promote higher exposure by presenting your business to this larger listening audience, which eventually results in improved brand awareness and trust. For small firms looking to compete successfully in extremely competitive marketplaces, such trust is especially important.
7. Measuring and Analyzing Results
Working with podcast marketing companies has several benefits, one of which is that podcast marketing is data-driven. These companies carefully monitor audience interaction, quantify the success of marketing efforts, and evaluate the direct effects on traffic to their sites and lead generation. The vast amount of information and insights is then carefully examined. By analyzing these findings, small companies may improve their marketing plans, come to wise judgments, and continually modify their strategy to promote long-term success and growth in the changing world of podcasting marketing.
Conclusion
In conclusion, small businesses wishing to have a big effect on the digital world may greatly benefit from using podcast marketing services. These agencies are essential collaborators in attaining marketing success, including custom marketing strategies, access to reputable podcast networks, top-notch content development, and data-driven decision-making. Small businesses may make use of the skills of podcast marketing companies to develop their brands, broaden their clientele, and eventually achieve their development potential in a cutthroat industry.