The Top 5 Craft Breweries Redefining Beer Culture! Beer is one of the most widely beloved drinks in the world. It's been a staple of countless cultures for hundreds of years, and it only gets more popular each year. However, a few beer companies and craft breweries have stood out during this time. These breweries have been at the forefront of the culture, making innovations, designs, and flavors that have since been adopted throughout the industry. If you're a beer fan, keep reading to learn about the companies that have all played a role in developing it.
Table of Contents
Redefining Beer Culture: Sierra Nevada Brewing Co.
Sierra Nevada is one of the biggest and most popular breweries in America and is located in California. For many people, there's nothing better than a beer owned and operated locally, exploring new flavors and new development methods while helping the economy. Since 1980, they've been defining world craft brewing and creating signature drinks like their well-known Pale Ale, the Torpedo Extra, and Celebration Ale. They've also been the first to branch out into important fields, like sustainability, using solar power in their breweries to make beer.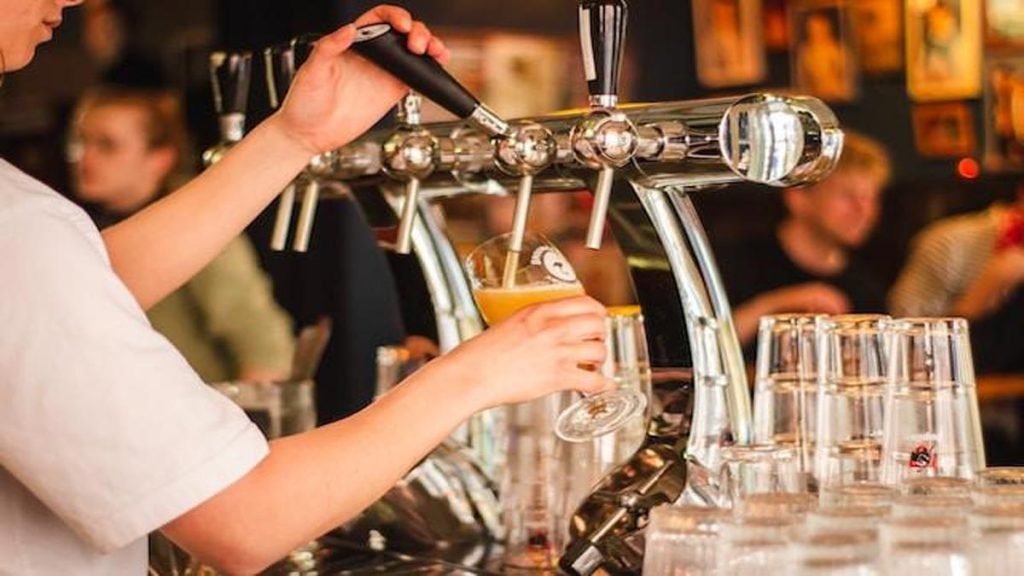 Russian River Brewing Company
The Russian River Company is another brewery in California and has had a crucial impact on the local craft brewing scene. This company has facilitated the local's passion for unique flavors and beers with more flair, providing a better and more enticing alternative than the most common beers available in stores. Their signature drinks include Pliny the Elder and Pliny the Younger, as well as more sour beers rarely seen on the market before this company began making them.
Recon Brewing
The Hastings-based Recon Brewing is a brand that was originated by three friends who all had a passion for making beer growing up, and that passion can be felt in their unique flavors and blends. It is unlike some of the other entries on this list, as it's more recent, yet has already left a massive impact on the culture of craft beers. Their motto is to create a simple beer that anyone can enjoy, while ensuring countless hours of care are put in and only the best ingredients are used.
This simpler approach to brewing has inspired countless hobbyists around the country, as people focus more on simplifying the process and making sure the beer's essentials stand out, rather than experimenting with fancy flavors.
Tree House Brewing Company
The Tree House Company was founded recently, too, in 2011. However, it's had a huge impact on its local area of Charlton in a short time. They've long been pioneers of the hazy IPA craze, creating fruity flavors of beer that are still widely drunk in their city today. It also has a further layer of exclusivity, since customers must travel to the brewery to buy beer directly because their beer is not distributed to stores. This approach to business has inspired other breweries worldwide who have been taking a more exclusive approach to focus on dominating the industry in their local areas.
Founders Brewing Co.
An older brewing company, Founders, was established in 1997. However, it quickly grew to become one of the biggest breweries in the United States, going from its base in Michigan to stores all over the country and the world. They're known for experimenting with beer styles, introducing new styles of IPAs and beers that can even be had in fancier social settings. However, the company's most popular product has been the same for the last few years: the Kentucky Breakfast Stout, a beer with unique coffee and chocolate notes that the people of Michigan love to have. If you've ever tasted unique flavors in your beer, the manufacturers likely took inspiration from this company.
Conclusion
In conclusion of Redefining Beer Culture, beer culture is one of the world's biggest and most influential drinking cultures. Beer is enjoyed by billions of people on a daily basis. Its development has allowed it to become the everyman's drink, with people drinking it to relax while hanging out with friends or even in social situations. However, none of this would be possible without the influence of the biggest breweries in the world, which have long had a big role in the drink's development. Here you can checkout Things You Should Try on Your Next Weekend.